Best Bottom Inserts Bamboo Overnight Single
$11.99
Best Bottom Bamboo Overnight Insert
Best Bottom's recommends having 3 Best Bottom Snap-in Inserts per Best Bottom Shell.
Because the covers wipe clean on the inside, they can be used multiple times so you won't need as many of them!


Insert Size

Washed
Insert Length*

Child Weight

Stitch Color

 

Small

11.00"

Birth - 14 lbs.

Green

 

Medium

12.75"

11 - 22 lbs.

White

 

Large

13.75"

16 - 35 lbs.

Blue

 

XL

15.25"

26 - 45 lbs.

Yellow

 
*Approximate length measurements for after inserts have been washed.
Bamboo Overnight Inserts consist of 8 layers of super absorbent Bamboo Viscose. Snap overnight insert into cover then snap regular insert of your choice on top. Please wash and dry 4-5 times before use.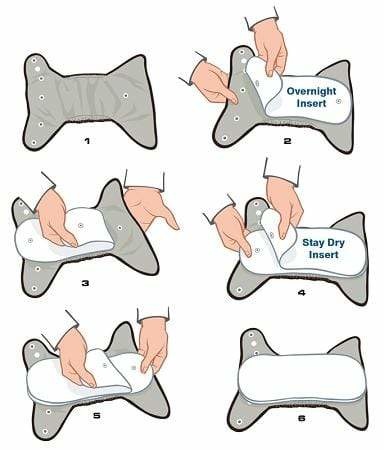 You may also
Like this